Continuing the last post, here's some more kung fu!! :D
Rough sketches of course, but the animation is fairly complete - most of it on twos, some of it on ones. The "cleanup" and polish will be done in 3D.

Planning-man greets his invisible opponent (from that movie, "The Invisibles"...). Two gestures, although I think the second one is not used (the bowing down thingy):

Planning-man knows some moves:
Powered by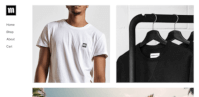 Create your own unique website with customizable templates.