A fast texturing and shading test. Somewhere along the lines of the texturing done for my Xmas puppetzoids orchestra. The recipe: you take a texture, you simplify/cartoonify it, maybe randomly sketch some simple colors on top, and you get something weird like this:

You map it with planar mapping (or any kind of mapping you want, ideally something fast and automatic :) )... on any kind of shape or object. You use it for... diffusion, specular (or specular multiplier), reflection, bump, etc, anything you want. You tweak the shader to you heart's delight. You render with a nice (ideally... fast) GI renderer. You start wondering what it means...

Powered by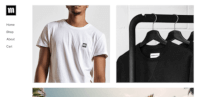 Create your own unique website with customizable templates.